Frequently Asked Questions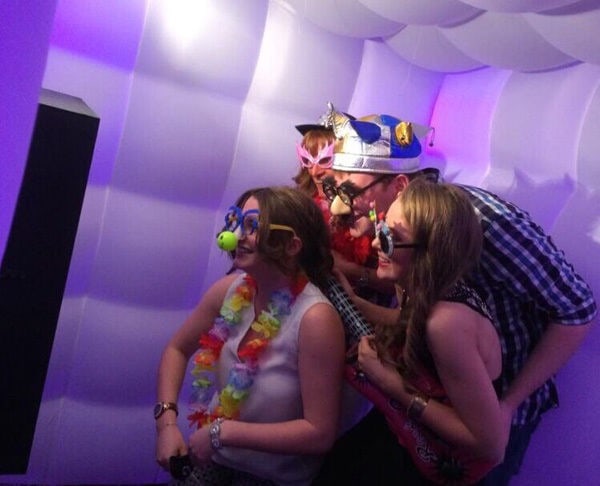 At what type of events are photo booths most popular?
A photo booth is guaranteed fun for all types of events including: weddings, bar/bat mitzvahs, corporate events, holiday parties, birthday parties, fundraisers, etc. People of all ages and backgrounds love photo booths!
Is the booth easy to use?
The booth is very easy to use! Just get on the Red Carpet, smile, and press the Start button. The booth will take 3 shots 10 seconds apart; each photo will be displayed on a monitor for preview. A second monitor is available for other guests to enjoy the experience. Right away the pictures are printed on hi-end professional printer and available to be picked-up.
Is someone from FF Photo Booth there during the event?
Yes. Included in the rental is an on-site technician who will be there for the duration of the event to make sure everything runs smoothly.
What is included in each package?
All packages include the following standard features:
Unlimited sessions and 2x6 photo strips. Unlike some companies where unlimited means 2 copies per session, with Fantastic Foto Photo Booth if 5 people enter the booth together, all 5 will get a copy!
High-Resolution water resistant Photo Strips made and customized for your specific needs. We do a test print for each event making sure your print is right. All of our printers are calibrated with care to ensure bright vivid color on each print
Always a friendly attendant per event, who will make sure your event runs smoothly, that everyone is having a good time and knows how to use the equipment.
Huge assortment of high-quality props – NOT your typical props!
High-Resolution Digital Cameras, Easy-to-Use Touch Screen Interface.
Backdrop of your choice (choose from our beautiful selection)
Free Set Up and Take Down – (no up-charges or add-ons)
Online photo hosting! (all your photos after the event ready to download, print and share)
Free delivery within 45 miles round trip!
Is there a limit on how many photos we can print at the event?
No. Each package comes with unlimited prints during your event!
Does the booth print color or black and white photos?
The booth prints color or black and white photos. You and your guests choose!
Are the photos printed right on the spot?
Yes. The booth will print the photos within seconds for your guests' immediate enjoyment.
Can I get copies of all the photos after the event is over?
Yes, for all Gold and Platinum packages, a complimentary CD or thumb drive of all photos taken at the event is included in the rental fee.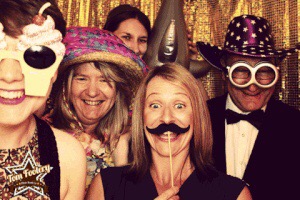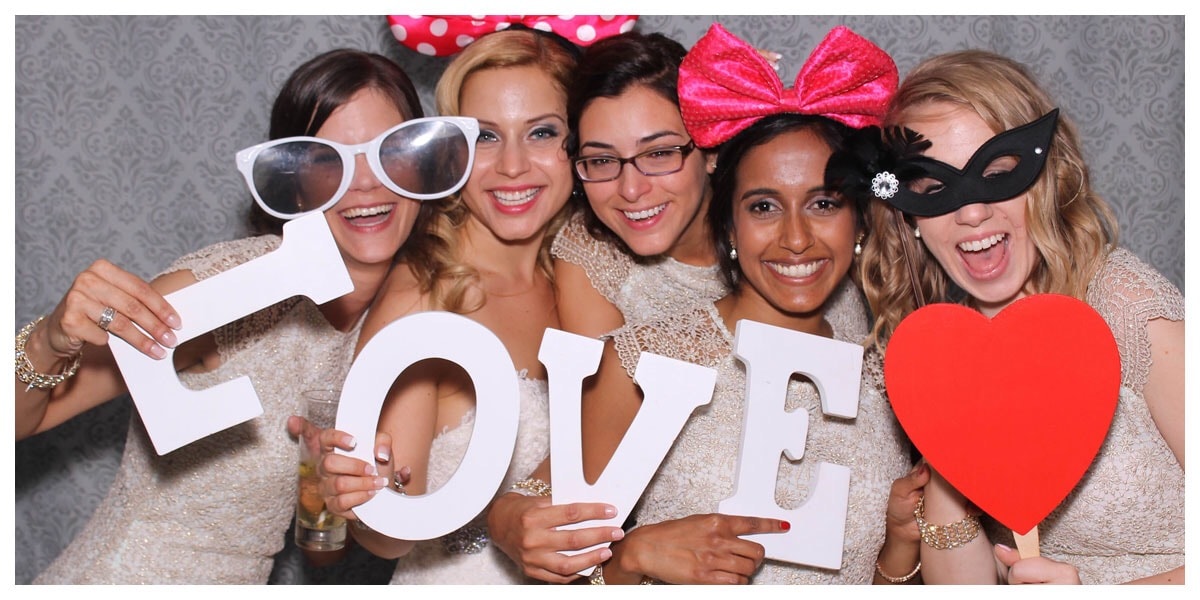 How does the scrapbook option work?
With this option, you are guaranteed to have a wonderful memento of your event. Here's how it works! Guests will be provided with double prints of all photos. Guests will then cut their strips in half so that they can place them in the scrapbook and write a message to go along with it. Scrapbook, scissors, glue sticks, and pens are included. Please note, the client must provide a table and ensure appropriate space.
What payment options do I have?
We accept all major credit cards (VISA, MasterCard, and Discover), cash and checks.
Sorry, but we cannot accept checks from new accounts. Full payment must be received two weeks prior to the date of your event. If you place the reservation more than two months ahead, a 50% deposit is needed.