Hi! We are Claudia & Bernard LaFleur, a couple with a passion for creativity and fun (it's what makes us happy). We truly believe in the transformative power of a smile and a laugh and their ability to create a relaxed experience with people everywhere.
Bernard loves photography and Claudia loves crafts, so we combined both to create a different experience in the photo booth industry.
We take pride in offering the best quality photo booth in the market to our clients. Our photo booth setting is elegant and adaptable, adding style to any event.
We are also avid motorcyclists!
Add fantastic to your event!
In addition to creating lasting memories, we believe passionately in fun, good friends, laughs, quality and style.
We believe there is a better way to experience a photo booth service. Our mission is to help YOU realize your vision for the perfect event.
Have a question? Want to add an extra hour to your package after booking? Want to see if we have a specific prop for your event? Just get in touch with us and get answers!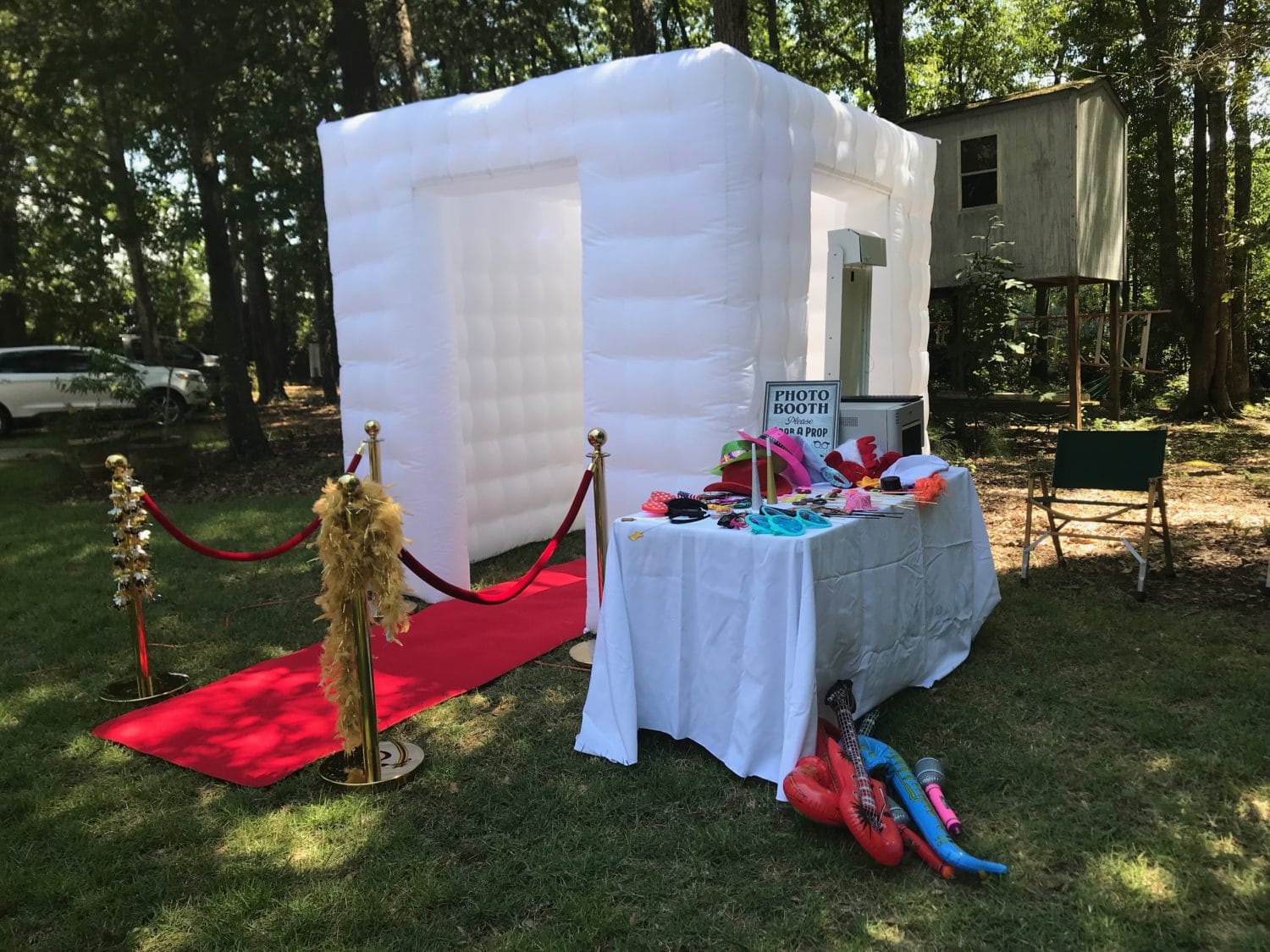 What people are saying about Fantastic Foto Photo Booth:
Had an excellent experience with Claudia! She was very professional and exceeded our expectations for our event. Highly recommended!
~ Julie S., AARF
Amazing experience at our wedding! I love seeing all of the pics our guests took during the reception Big hit and great service!
~ Gabby, #GabbysGerryTale
Such a great addition to any event! Quality service run by the friendliest owners in the industry.
~ Abriel R., Daisy Hill Venue
As a new venue owner at Daisy Hill and photographer at The Studio at Daisy Hill, I have had the pleasure of working with the folks at Fantastic Foto and have to tell you that they did a great job! Very professional and fun!
~Debbie L., Daisy Hill Venue
Fantastic Foto was on scene for a surprise 35th birthday party and WOW, what an awesome experience. Everyone enjoyed the photo booth. The props were amazing and Bernard and Claudia were so engaging; they definitely value to such a special day!!
~ Treani S. 
We had a great experience using Fantastic Foto Photo Booth for our company holiday party. The staff was friendly & helpful and the booth rates were really affordable. Will definitely use them again!
~ Jessica C., Intellinet
Claudia was AMAZING! This was such a good addition to our event, and we are already looking forward to next year!
~Susan L., AARF
Wanted to take a moment to share with you how much fun Everyone had at the party on Saturday.  The photo booth was a huge hit!!! My son loved getting in the booth and having his picture taken with family and friends. This was an great additional to his 21st birthday celebration the props were a big hit too!!!  Thank you for your excellence service you provided; You were professional and kind in the planning stages and then on the day of the Event you were on time, you were well equipped for the event and you were prepared to make sure everyone there had a great experience and lots of fun in your Photo booth.  I definitely recommend Fantastic Foto Booth!!
~ Tawanda B. 
You guys have the best props I have seen!!
~ Raina G.
Claudia and Bernard were very professional and fun!! Next day after my wedding saw so many posts from our guests with this photo booth fun on them! It made me feel good to see my guest being silly and laughing so much! That's what a wedding should be like! Serious but lots of fun and laughter all wrapped up into one! Thanks Claudia and Bernard for your fun business and doing such a great job!
~ Jennifer P.
Claudia and Bernard were punctual, pleasant and professional! They came with great props and kept a copy of each photo for us to keep. They did a great job for my daughter's Sweet 16 and I would definitely recommend them to others.
~ Dawn S. 
Thank you so much for making our event a complete HIT!  We've had so much positive feedback, and even other departments within our organization are asking who did you use?!  I wanted to let you know personally how much we appreciate your professionalism, quality, and top of the line customer service.  It was fun working with you!
~ Andrea M., Southside Church
Words cannot describe how amazing Claudia and Bernard were. You want a classy, professional experience with a Photo Booth, this is by far the best I have had the pleasure of having. Tons of props, wonderful quality photos and accessories, most polite owners and red carpet set up. Truly cannot say enough wonderful things about our experience. Thank you Claudia and Bernard, you are the best!